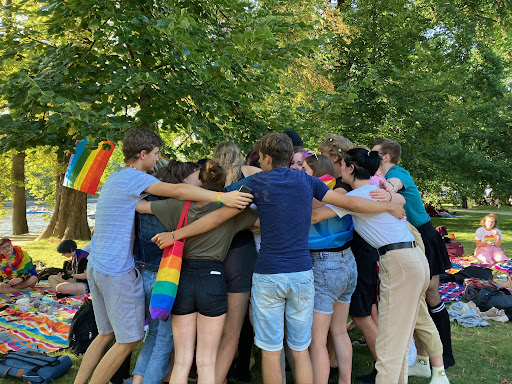 Welcome to our official Queer & Trans Youth CZ page!
Since we started in 2016, we have welcomed all adolescents aged 13 to 21 who exploring their gender identity or sexuality or define themselves as LGBTQI+, as well as those who choose no label, and their allies. We offer a safe, accepting, and empowering space to provide support and build community.
Are you questioning your gender identity or sexual orientation and need to know you're not alone? Would you like to meet others who understand you? Do you want to learn about queer and trans teens issues here in the Czech Republic? Do you want to be part of a growing active youth community? Join our activities and brainstorm your own with other queer and trans young people!
We offer a safe space open to all, against racism, sexism, xenophobia and discrimination of all kinds.
Find us here or write to us at qtypraha@gmail.com